Schools and colleges will reopen across India after August 2020, most probably after August 15, according to Union HRD Minister Ramesh Nishank Pokhriyal. While the HRD ministry is preparing guidelines for reopening of educational institutes, only 11% of parents are in support of educational institutes starting as per the original calendar according to a country wide survey of 18,000 parents by LocalCircles, a community social media platform.
The country is mulling over a phased exit from the lockdown, but a majority of parents across 224 districts prefer continuation of virtual classes, as there are reports of children getting infection after schools reopened in some countries. Circumstances dictate that virtual is here to stay and a new hybrid model of learning is required. This hybrid model designed educational experience is a blend of online learning and traditional brick and mortar schools and is also known as a blended learning model.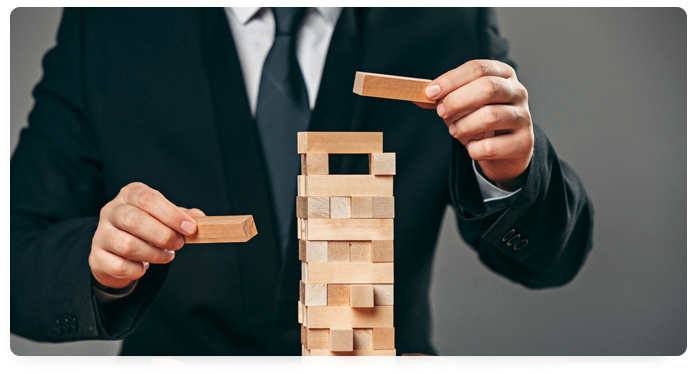 What it means for teachers: 
We all know that this sudden lockdown has led to a spurt in online learning and we are unlikely to go back to the traditional ways of teaching ever but did you know that many older teachers are not comfortable with teaching online and don't even know how to handle a laptop, so schools and colleges are hiring tutors who can train them. As education shifts into the virtual world, not just learners but also teachers will have to pull up their socks and learn to use technology to teach. 
Technology can never replace teachers but teachers who use technology will probably replace teachers who do not. Teachers will need to learn digital skills if they want to remain in the game in this new model of education Change is tough. Not changing however is not an option because the risk of not evolving with the changing times is to make yourself irrelevant in the new scheme of things.
What it means for students:
Students will get the benefit of having a teacher in the classroom and the learning material available online which they can go through at their own pace, going back and re-reading, skipping, or accelerating through concepts as they choose. Hence blended learning as a pedagogy appears superior to the conventional classroom process from the student perspective, to cater to fast and slow learners. Research shows that on average, students retain 25-60% more material when learning online compared to only 8-10% in a classroom. This is mostly due to the students being able to learn faster online. Additionally they have the presence of a human teacher to resolve any unanswered queries and questions.
What it means for the education system:
This much is clear that the pandemic has utterly disrupted an education system that many believe was anyway losing its relevance. In his book, 21 Lessons for the 21st Century, scholar Yuval Noah Harari outlines how schools continue to focus on traditional academic skills and rote learning, rather than on skills such as critical thinking and adaptability, which will be more important for success in the future.
It is a chance to improve our learning pedagogy. Not only do we need to rethink how educational institutions can practice social distancing and provide safe environment, it is an opportunity to rethink ways of teaching and updating curriculum to include a learner led personalised system of eduction. Prof PJ Narayanan, director, IIIT-Hyderabad, said online education needs to be remodelled. "It's not just delivering lectures on a computer. Online learning should result in a rethink of how to present material. Have more modules, interactivity and integrate quizzes that will allow students to respond," he said.
What does it mean for the future of work:
In an exclusive panel discussion on "Enabling a Blended Learning Ecosystem for Higher Education: Leveraging digital to develop India's talent stack" on 20th May, 2020, Anna Roy Senior advisor, Niti Aayog said that blended learning would be important not just for higher education but also for reskilling employees to ensure that we are ready for the future of work. Her opinion was that this was the right time to make the past wrongs right and create a vision for the future, that would be the silver lining in this dark cloud.
Failure to adapt means failure to exist. If institutions and teachers work to blend the two judiciously according to the context and the content., there is no reason to doubt that we would have turned a crisis into a golden opportunity. Let us welcome this change and adapt it with full vigour and to make it a win-win for all.
Sources:
https://timesofindia.indiatimes.com/india/why-engineering-grads-and-techies-are-becoming-online-tutors/articleshow/76108303.cms 
https://timesofindia.indiatimes.com/india/parents-wary-of-sending-children-to-schools-as-of-now-survey/articleshow/76225400.cms
https://www.entrepreneur.com/article/351137 
https://timesofindia.indiatimes.com/blogs/edutrends-india/hybrid-schools-blended-learning/